10 Places to Visit in Albuquerque This Weekend
Albuquerque offers some of the most amazing sights and activities in New Mexico and lucky for you, Mission Hills Apartments offers you easy access to it all! Spend a day exploring all of the amazing shops and restaurants with your friends, or uncover hidden treasures in one of the amazing museums like the New Mexico Museum of National History and Science! There are so many activities and places to visit for every occasion, like a night out with friends, family fun days, or a quiet day spent with yourself!
Below is our complete guide to every exciting adventure that awaits you here in Albuquerque! Being so close to the action at Mission Hill, you'll always have something fun to do while you're in the area.
TOP 5 THINGS TO DO IN ALBUQUERQUE
The ABQ BioPark Zoo is a great place to go and explore times while you are living in Albuquerque. They have many different animal exhibits as well as other fun things to do while you are there. Some of the many different exhibits that you can go and visit are the Australia exhibit, Elephants, Polar Bears, Amphibians, and Zoo Babies. You will love looking at baby animals in the Zoo Baby exhibit.

Not only are there many different exhibits to see, but there are also shops and restaurants with zoo flair. Stop into one of the restaurants and grab a snack or go into one of the zoo shops and get a souvenir. There are also several interactive activities such as Giraffe Feeding, Story Time at the Zoo, and much more. Visit the ABQ BioPark Zoo today!


903 10th St Albuquerque, NM 87102

The New Mexico Museum of Natural History and Science is a great spot to visit. They have both permanent exhibits as well as temporary exhibits. Some of the permanent exhibits include Time Tracks: A Walk Through Time, The Hall of the Stars, Entrance Dinosaurs, and much more. The temporary exhibits rotate through the museum during the year. Visit their website to see which exhibits are currently there.

There are several different educational opportunities at the museum. come in and check out all of the different fun programs. The museum also hosts events such as yoga, adult nights, and many others. Visit the New Mexico Museum of Natural History and Science!

1801 Mountain Rd Albuquerque, NM 87104

The Botanic Garden is a beautiful spot in Albuquerque that you will want to visit over and over again. Some of the great exhibits that you can see while you are at the garden are the Mediterranean Conservatory, Desert Conservatory, Butterfly Pavilion, Railroad Garden, and more. There are many different beautiful plants to explore while you are in the garden, and you can see them on their website as well.

There is a café that is located on the grounds of the garden that you can stop in for a bite to eat during the summer. The Garden Gift Shop is the perfect place to visit to grab a botanical garden souvenir. At the garden, there are many different tours that you can take and other activities that you can do while you are at the gardens. come in and visit the beautiful ABQ Botanic Garden!

2601 Central Ave Albuquerque, NM 87104

Cliff's Amusement Park is a fun place for all ages. However adventurous you are they have is an attraction for you. There are several family attractions that include the Carousel, Train, Tilt-A-Whirl, Rocky Mountain Rapids, and much more. There is also what is called Kiddyland. Kiddyland has attractions for the little ones to do such as The Frog Hopper, Spin-O-Rama, Kiddy Bumper Cars, and more. There are Thrill Rides too for those more inclined to extreme thrills. These rides include the Wind Rider, Cliff Hanger, Downdraft, and several others.

If you are not interested in any of the bigger rides, you can explore the Fun & Games portion of the park. These games are similar to carnival games. There are many different places to eat a snack while you are spending the day at the park. Visit Cliff's, Amusement Park!

4800 Osuna Rd Albuquerque, NM 87109

Old Town Plaza is a beautiful place to explore in Albuquerque. There is so much to offer at this historical location such as shopping, museums, dining options, and tours. While you are exploring the Old Town Plaza stop into a General Store or Trading post, a specialty shop, an art gallery, or a souvenir shop. There are also many different great dining options to explore. Some of these restaurants are the Central Grill and Coffee House, Quesadilla Grill, High Noon Restaurant and Saloon, Steve's Ice Cream and Java, and more.

There are many tours that are offered to hear in depth about the historical plaza. Visit their website too to see events that are hosted at the plaza throughout the year. You will enjoy your time spent at the Old Town Plaza.

Visit today!


200 N Plaza St Albuquerque, NM 87104

TOP 5 AMAZING PLACES TO EAT IN ALBUQUERQUE
There are many great restaurants located around Mission Hill. Be sure to visit these great restaurants and more.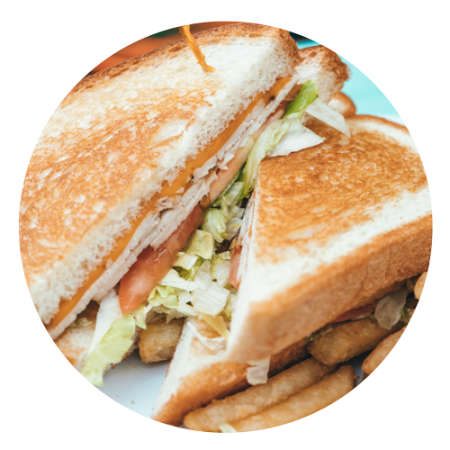 Golden Crown Panaderia is a great spot to grab a bite to eat as well as baked goods to take home. On their menu, they have New Mexico Style Pizza, Sandwiches, and Pastries. For pizza, we recommend trying the Golden Crown's Combination pizza or the Golden's Big Meat pizza. If you are wanting to try out a sandwich, we recommend trying the Turkey and Swiss or the Genoa Salami and Provolone. Don't forget to try a smoothie, delicious empanada, and a milkshake too. They also have several different breads and cookies to bring home.
1103 Mountain Rd Albuquerque, NM 87102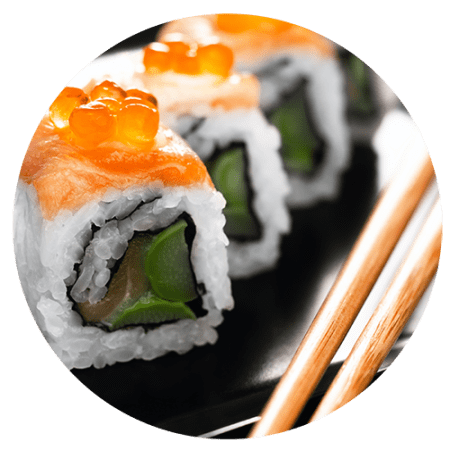 Azuma Sushi and Teppan offers great Japanese food near the Mission Hill community. Start off with a delicious appetizer such as the Edamame or Spicy Edamame or the Shrimp Tempura Appetizer. For mains they offer sushi, rice and noodle options, teppan dinner entrees, and combination dinners. If you are wanting sushi, we recommend trying out the Philadelphia roll, Aloha roll, New Mexico roll, or the Dragon roll. If you would like a rice or noodle option, we recommend the Chicken Fried Rice or the Beef Noodles. Try out the Teriyaki Chicken dinner or the Hibachi Salmon Dinner. For dessert, try the Lemon Paradise Cake.
4701 San Mateo Blvd Albuquerque, NM 87109


Nexus Blue Smokehouse is a great barbeque restaurant in Albuquerque. On their menu, they offer family-style options, New Mexico Soul food options, combo plates, smoked meats by the half pound, sandwiches, and many different sides. We recommend trying the brisket and burnt ends. We also recommend trying out the Three Brisket Tacos that are on the menu under the NM soul food options. For sandwiches, try The Enterprise, Brisket sandwich, or the Burnt Ends sandwich. For sides, all of them are delicious, but we recommend trying the Mac N Cheese, Beer Battered Fries, or the Smoked BBQ Beans. Before you leave grab the Biscuit Bread Pudding for dessert.
1511 Broadway Blvd Albuquerque, NM 87102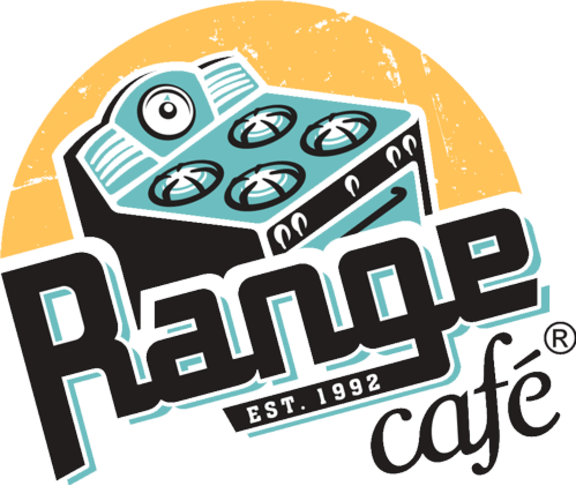 The Range Cafe serves a wide variety of New Mexican food, American classics, and some inventive new twists along with a made-from-scratch bakery, espresso bar, and creative cocktails! This locally owned, family-friendly restaurant prides itself on its great service, quality food, and growing support of local art! Serving breakfast, lunch, and dinner, Range Cafe truly has something for everyone! Stop in today!
1050 Rio Grande Blvd NW Albuquerque, NM 87104


If you are looking for a delicious salad, Vinaigrette is the place to go. For a starter, try out the Black Bean and Kale Nachos or Erin's Mac & Cheese. For mains, they have many different salad options, soups, and sandwiches. We recommend trying the Chop Chop salad, the Asian Chopped Salad, or the Apple-Cheddar Chop salad. Also try out the Cajun Gumbo or the Hot Turkey sandwich. Whatever you choose to get you will enjoy it.
1828 Central Ave Albuquerque, NM 87104